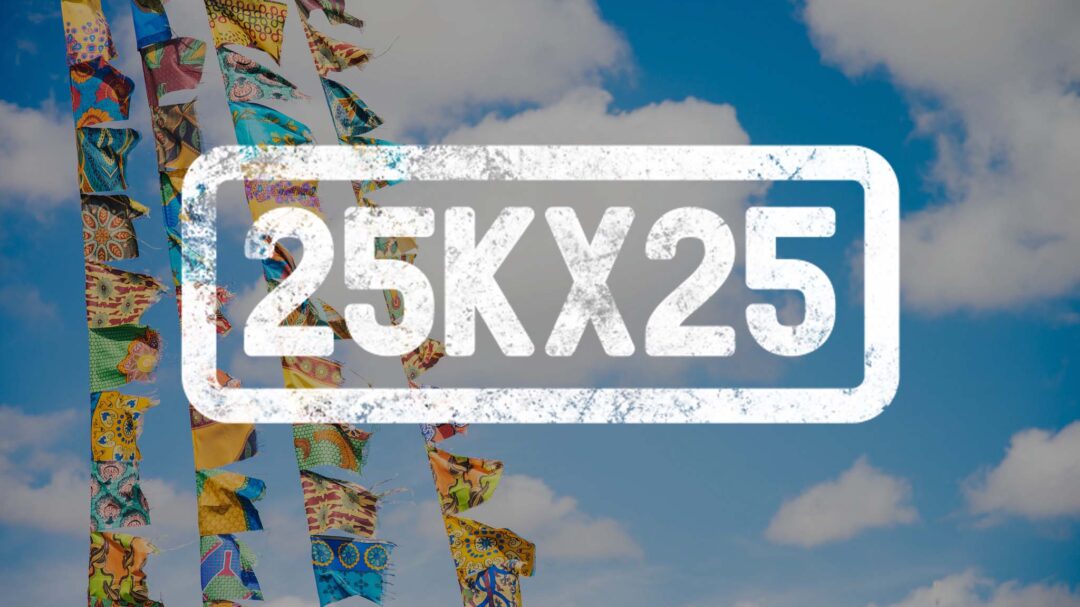 25k25: a new campaign to inspire positive action
Here at Kambe Events we firmly believe in the festival industry's power to encourage positive change. Our flagship event Shambala Festival is a leader in starting conversations with our audience and inspiring small-scale changes with big impacts!
From campaigns encouraging random acts of kindness to leading behavioural change around what we eat , Shambala has kick-started important conversations to our festival-goers, crews and suppliers alike.
Introducing 25k25
We're big champions of people's collective power. Our latest campaign, launched last week, is #25k25. Through it we are hoping to inspire 25,000 positive actions by 2025. This can be anything from putting your money where your mouth is by divesting and making ethical purchases to joining in the clamour demanding social justice from our representatives. It's all about linking the personal with the big picture, and through our festival audiences creating a cumulative impact.
We've been encouraging Kambe staff to start making our suggested changes themselves to lead by example. It's been a brilliant way to start interesting conversations as a team and nudge action in directions we hadn't considered yet.
You can see our initial suggestions here and let us know what changes you're making.