Carry On Kelmarsh – Reflections on producing socially-distanced events
When the pandemic hit, Kambe Events rolled up our sleeves and got busy trying to make the best of an abysmal situation. We've explored the world of broadcasting with AiDU, worked our operational muscles with FareShare's FoodStock, and ventured into covid-secure event production. Back in the Summer of 2020, we delivered Carry On Kelmarsh, a socially distanced camping site held on the same estate that we would usually host our flagship festival Shambala.
When the going gets tough… Carry On!
Carry On Kelmarsh consisted of 3 pop-up glamping weekends which happened over August 2020 and made the most of Kelmarsh's beautiful and expansive estate. It was one of the first pop-up events of its kind since coronavirus brought our country to standstill in March 2020.
Using Shambala's beloved boutique camping suppliers Vintents and Freds Yurts, Carry On Kelmarsh offered a comfortable and secure place to decompress and connect with nature. Our guests benefited from expansive access to the estate grounds, uninterrupted views and a thoughtful programme of safe activities to enjoy. Campers could enjoy distanced Power Ballad yoga, SUP boarding on the lake, human table football, Silly Sports Days, crafting, live music and much more!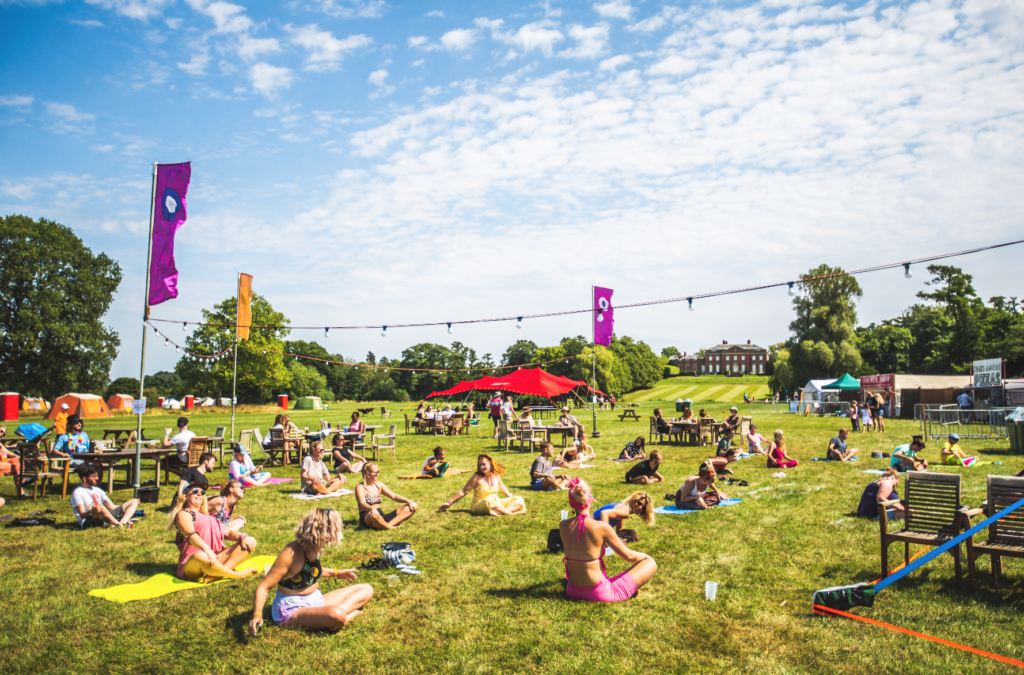 Staying safe
Thorough COVID safety processes, of course, were paramount in producing an event that followed (and surpassed) government guidelines at the time. As one attendee fed back, the "safety measures were exceptional. From the very moment we arrived at the first gate, everything had been thoroughly thought through and we had absolutely no concerns at all."
From our post-event feedback, we found that our audience unanimously felt safe and supported in regards to our Covid measures. 83.4% said they felt "super safe," allowing them the chance to fully relax after such a uniquely difficult time.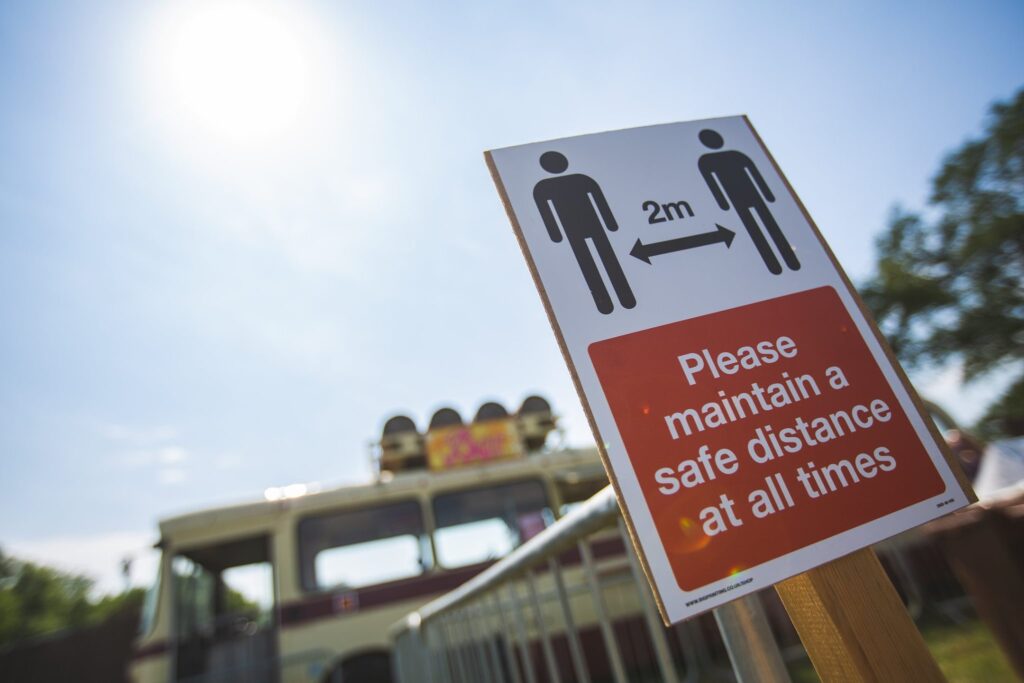 Our findings
We are taking these learnings forward, as we are planning to produce further events of this type throughout Summer 2021.
We have produced a report where we lay out in detail the Covid-19 precautions we took, the challenges we faced, and what we learnt about putting on a successful, safe, socially-distanced event during a global pandemic. Read it HERE.
We hope it can serve as a model for putting fantastic events on safely, as our industry faces the ongoing challenge of the pandemic for a little while yet.
We are also offering both consultancy services and operational support to others who are looking to produce sustainable, Covid safe events in Summer 2021. Do get in touch if you'd like to chat – drop us a line on info@kambe-events.co.uk
* * *
You can find a bit more about the event via our interview with Open Air Business Mag HERE.