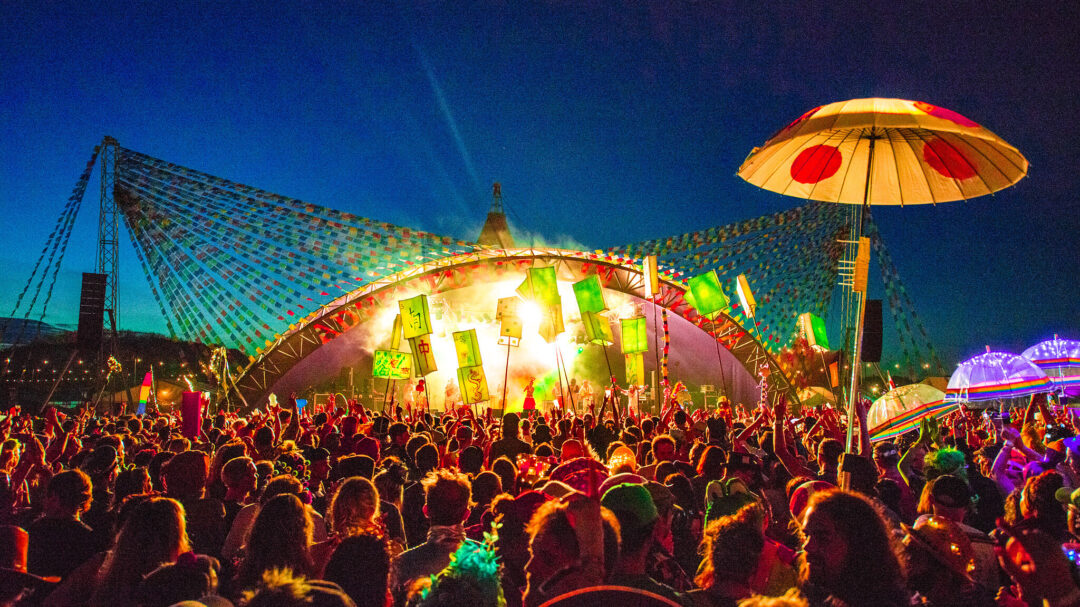 Shambala's Impact Reporting Platform
Back on Earth Day we launched our brand-new Online Impact Reporting Platform for our flagship event, Shambala. This is your one stop shop where you can learn all about Shambala's impacts on both people and planet. Where you can find out where we've come from, what we're doing (and why!), what went well this past year, what didn't work so well, and where we're going next! We're going to update this annually after each Shambala to monitor our progress year on year too.

We've got stats and figures coming out of our ears – and a whole host of videos to bring it all to life, and introduce you to some of the fantastic humans working hard behind the scenes to keep Shambala as pioneeringly sustainable as possible; from Anne-the-Egg-Lady, to Miles, who produces our oat milk, to Shambala-legend Jethro and his electric fire buggy….

The point, of course, is transparency about our performance and impacts, and sharing the journey with everyone in our community – we're in this together and it takes all of us to be pioneeringly sustainable; audience, artists, suppliers, crew, creative folks and everyone in between.

Click here to get stuck into the Shambala Impact Reporting Platform!