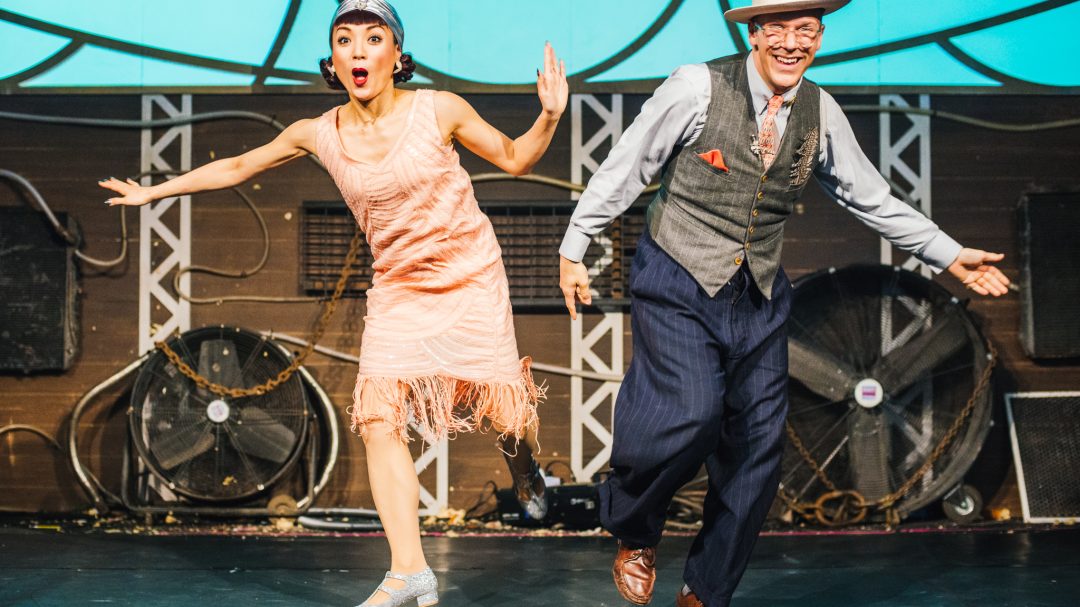 Getting into the Swing-amajig of things…
Four months have now passed since beginning my internship with Kambe Events. Already I feel I have learnt so much and taken lots on board, aiding my development within the company.
I cannot believe how quickly the time has gone. While still trialing certain practices to see what works best, I am beginning to take the initiative and lead on certain tasks comfortably. It has been really helpful to work alongside people with years of experience, who I can watch at work and see how a multitude of situations are dealt with.
At the beginning of May, we produced the latest Swingamajig Festival at the Custard Factory, in Birmingham. A one day festival based on all things vintage and electro swing, but involving a lot more!
This was the first big event I have worked on with Kambe, since my internship began. Being heavily involved in many aspects of the organisation and development of Swingamajig has been so rewarding, as was seeing it all come together on the day! I worked on tasks as wide ranging as infrastructure procurement, trader election and processing and performance curation. It has shown me how many factors need to be thought about and ideas played around with when confirming bookings, to work best for the event.
I took on the role to organise and book all the non-musical entertainment across site. This included programming a cabaret show with entertainment such as burlesque, magicians, circus acts and more. I programmed podium performers to accompany DJ's, aerial performances to happen between each act on the main stage, plus walkabout and outdoor entertainment such as fire dancers and angle grinder displays. On the day, in addition to overseeing all non-music entertainment across Swingamajig, my role included stage managing the cabaret show. This was the first time I have stage managed and feel proud of myself for the achievement, yet in reflection there is so much that I have learnt from this experience and would do some things differently next time.
I was also inspired by Livvy, Kambe's sustainability officer, said "Being green is important to us and following our Green Action Plan, we really got into the swing (couldn't resist the pun) of implementing a number of measures to reduce, reuse and then recycle our waste this year; we introduced a reusable cup scheme [after paying a £1 levy customers got a colourful fresh glass every time they got a drink, instead of using disposable plastic cups], a recycling system for all the venues and traders. We also planned our infrastructure and signage so it can be reused next year. The benefit for guests was a visibly cleaner festival site and dancefloor- after all who wants to swing or lindy-hop on a floor littered with rubbish!"
All in all the day was a huge success, with 3000+ dapper revellers enjoying a jam-packed line-up of live bands and DJ's set across 6 stage's plus a cabaret show, a food court with an array of delicious street food vendors and so much more. Lots of positive feedback is coming in from both attendees and event workers. I thoroughly enjoyed myself and felt a real sense of achievement following the event. This has just made me more excited for what is yet to come!