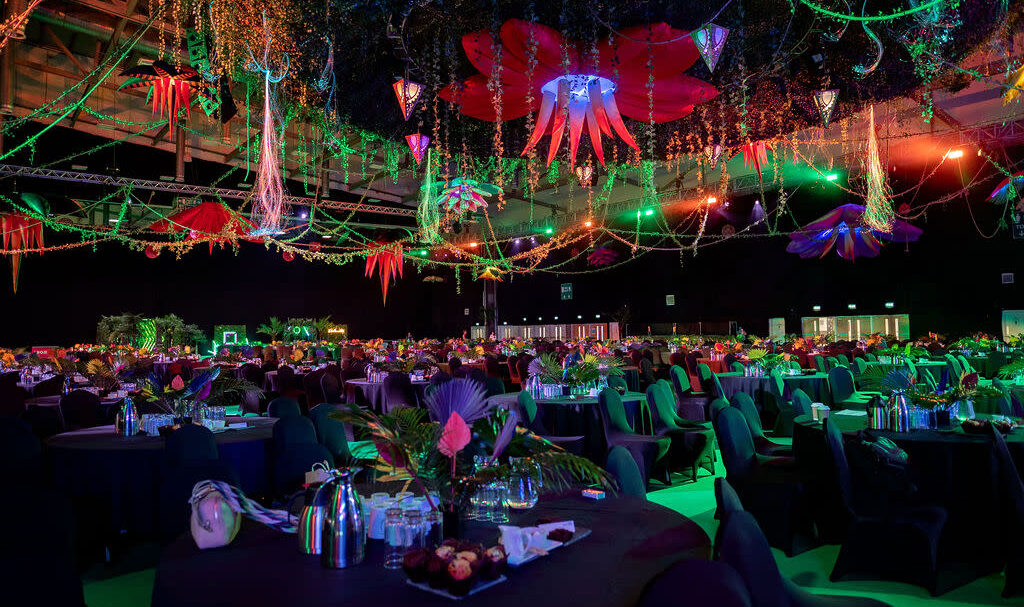 THE KAMBE EVENTS TEAM TAKE ON OUR FIRST ARENA SHOW
As our summer events season comes to a close and we finish wrapping things up at HQ ready for our 2024 cycle, we've been thinking about this year's happenings and the new strings we've added to our ever-growing bow here at Kambe.
Back in June we were proud to work together with Childbase Partnerships on their annual AGM.
We've been working with this employee-owned company since 2018 on their festival-inspired, greenfield staff events – but this year our team tried their hand at something new and we took on our first ever arena show at Coventry Building Society Arena.
With over 20 years experience in the events sector, we really know our stuff when it comes to producing creative music events, but this was the first opportunity we've had to apply our knowledge to such a high production, indoor arena show – a really exciting, new challenge!
In just a day, our teams transformed the empty arena into a luscious and immersive rainforest experience, ready to welcome over 1000 employee owners, from 44 Childbase nurseries from all across the country for a day of inspiring talks, games, awards, food, music and dancing.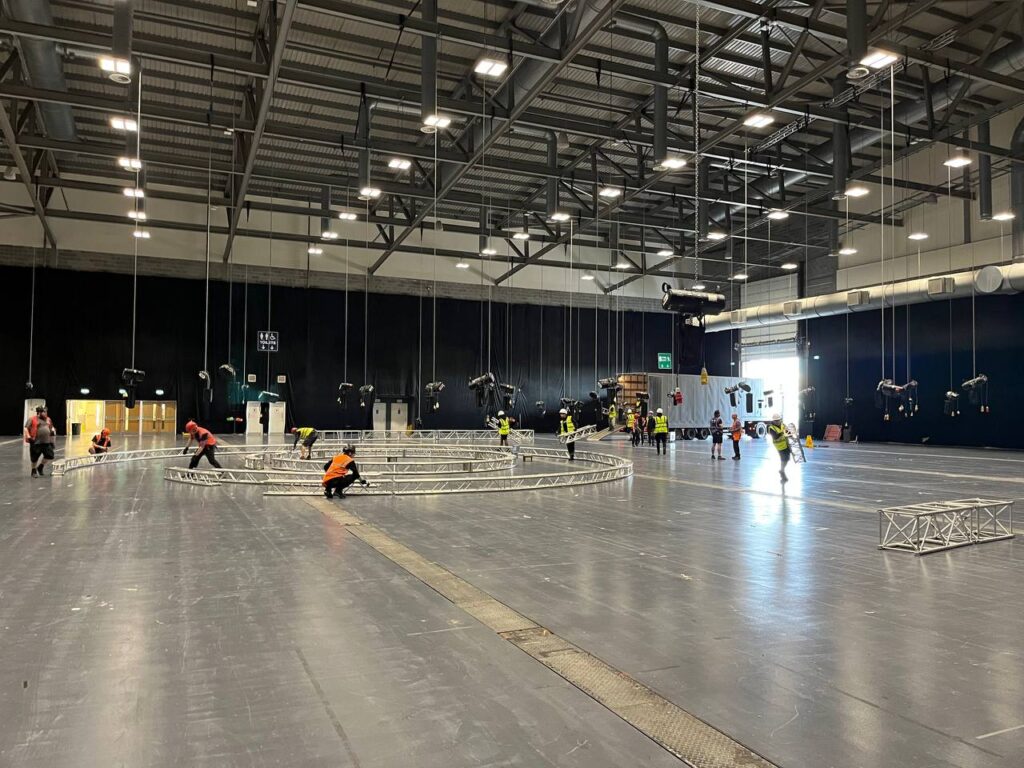 The day began with the Childbase staff arriving for tea and coffee as we welcomed them into the jungle for their annual AGM, where Stephen Mulhern made a surprise appearance and pleased the crowd with some silly, interactive games – including ITV favourites In For A Penny and Catchphrase, before heading back to their hotels to get ready for the evening's soirée, while the Kambe and Coventry Arena teams had a quick changeover of the arena from a conference set up to the perfect dinner and party venue.
When the guests arrived back for the evening, all glammed up for a night of celebrations and dancing, they took their seats for their annual award ceremony and a three course meal. When working with Childbase on the catering we explored ways to reduce the carbon footprint of meals, encouraging guests towards a more plant-based menu. The omnivore menu throughout the day equated to 2.7kg of CO2e and by contrast, the vegetarian menu equated to just 1.4kg CO2e which created great savings on carbon thanks to everyone who chose to ditch the meat!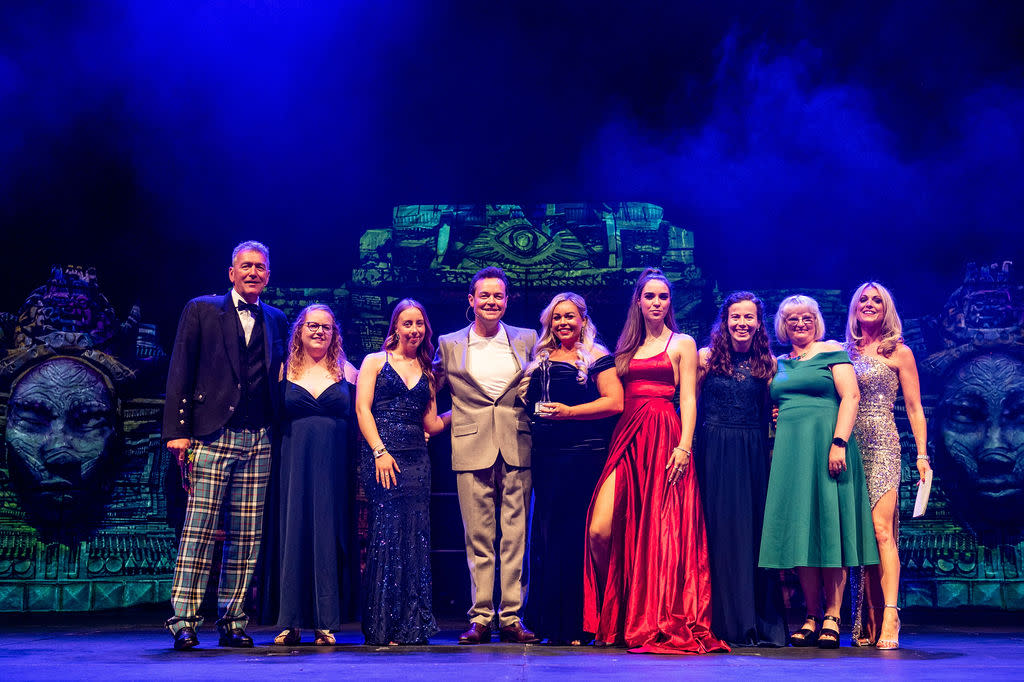 After dinner guests enjoyed some all-singing, all-dancing entertainment from TF Productions and then took to the dancefloor themselves, where our teams had created a stunning rainforest canopy with large inflatable flowers, mock vines and foliage, alongside incredible stone temple staging with 3D mapping, which really brought the set to life. We utilised rented décor which will be re-used again and again, so the outcome was both stunning and sustainable! 
Creation band took to the stage to get everyone well and truly warmed up playing a range of household favourites with their signature buttery vocals and jazzy instruments, before a superstar, top secret surprise headliner (sorry folks – we're sworn to secrecy on that one!) delivered a killer headline show which left the audience screaming for more.
Once the music went off and the lights went on, guests were directed towards our shuttle bus service which got them swiftly and safely back to their hotels. Thanks to the use of coaches instead of cars, we managed to reduce the events carbon footprint by 2.6 tonnes CO2e and saved 9,412 travel miles!
It's always a joy to work alongside Childbase Partnerships on these in-house events where they celebrate their extraordinary colleagues, and we loved seeing our team deliver such a successful arena show.
If you'd like to discuss how we can help you with your event needs, be it greenfield or arena, drop us a line on info@kambe-events.co.uk