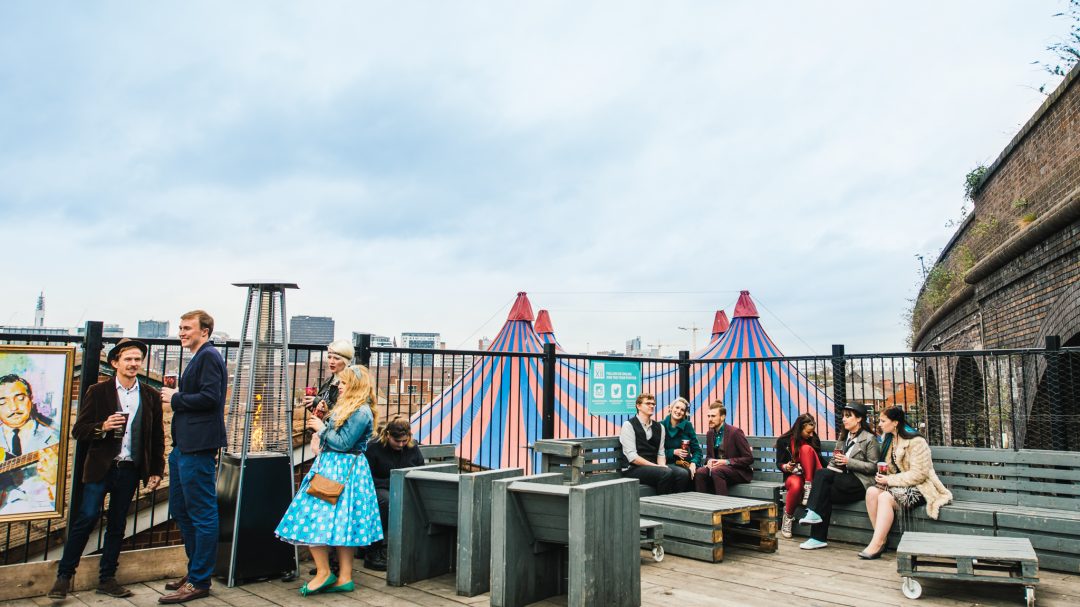 Cultural events: the lifeblood of cities
Christine Dent
Recently I attended an event hosted by the Birmingham Festivals Group, whose focus was to discuss the importance of cultural events in place making a city or town.
Speakers from cities all around the country came together to share the ideas and practices that put their cities on the map and increase visitor numbers.
As an event organiser for Swingamajig Festival (a one day, inner city urban festival in Birmingham) some of the topics discussed really struck a chord with me, and got me thinking about what role Swingamajig can play when it comes to place making Birmingham as a must-visit city.
With dozens of new festivals and events popping up in the UK each year, I feel huge benefits can come from joining hands with other local events and collectively shouting about what our city has to offer. Each city has a very unique identity which isn't crafted by soulless high street shopping centres, but by the cultural identity and offering of that particular place, made accessible to all through festivals and events.
One point which really hit home for me was the idea of promoting Birmingham as a city, just as much as we promote Swingamajig itself and the value in doing that. When targeting potential ticket buyers from outside Birmingham, we should not be focussing solely on our event but also selling visitors on the different, unique quirks of the host city, by suggesting other things they can do whilst they're here – encouraging them to make a weekend or mini-break of it. Not only does this make them more likely to attend your event, it also gives a helping hand to other local businesses and events – e.g.: 'Joining us for Swingamajig 2017? While you're here, why not nip to Jekyll & Hyde gin parlour for a cocktail or two, or lose yourself in Birmingham's industrial history with a Peaky Blinders Tour?'
This doesn't just apply to non-residents – it is also important to share these messages with your local audience too. They may not be aware of all of the exciting cultural goings on in their local area; spreading the word can boost their sense of pride and identity in their home city. In time, these positive messages about Birmingham will spread further within local and national audiences.
When it comes to other local events, there's much more to be gained by seeing them as partners and allies, rather than competition. Working together to raise the profile of your city and events is a win/win. One quick, easy tool to do this is to decide on a collective strap line about the city which you all agree to use across your marketing and communications. Repeating the same message across multiple sources reinforces positive connotations around your city and the collective consciousness of your local and national audiences.
We all understand the value in engaging with our online audience throughout the year and not only on the run up to an event. A great way to do this while also strengthening the profile of the city and its cultural offering is to cross promote with other events. Let your audience know what else is on offer locally throughout the year; chances are, these events will return the favour when it's your turn to host an event. The benefits include increasing your audience reach and raising people's opinions on the location of your event. Celebrating other cultural events shows that you are proud of where your event is and sharing that sense of pride with your audience, welcoming them to embrace it too.
There are huge benefits for both the city and event organisers in celebrating other local events and festivals. As an event organiser, benefits include sharing advice, expertise and support to one another, plus options to cross promote and reach new audiences across the board, not to mention strengthening the bonds with your audience and community as a whole. Opportunities may arise to develop partnerships and/or exciting new collaborations with other events or artists.
Benefits for the city include building a positive and unique reputation and boosting the pride that residents have in where they live. Visitors from further afield will wish to visit more often, driving trade and tourism to the area and boosting the cultural profile nationwide. Like I said, win/win!
The event gave me plenty to think about, and I'm excited to get stuck into implementing many of the initiatives discussed, championing not just Swingamajig but the incredible city of Birmingham that this event calls home.
(Speaking of championing Swingamajig, tickets for the event are available HERE – join us in April for what is truly show like no other!)
Suggested read: Government white paper on culture.