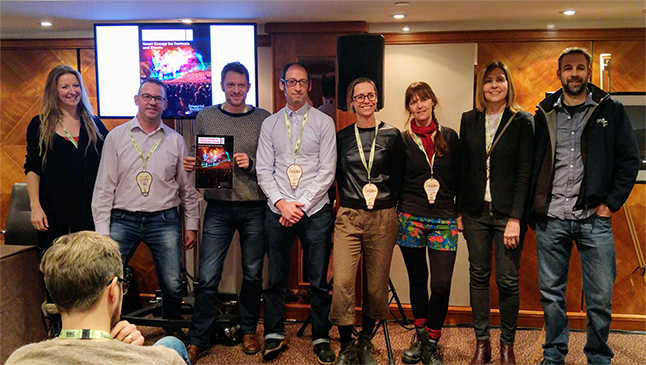 Out now: Smart Energy Guide '17
The revised Smart Energy For Festival and Events guide was launched yesterday at the Green Events and Innovations Conference, in London. Kambe's Chris Johnson attended the event to speak about both Shambala Festival's meat and fish free journey in 2016 and launch the Powerful Thinking guide.
The first edition of the guide (released in 2012) offered guidance to event organisers in managing temporary energy more efficiently, aiming to reduce environmental impacts and fuel costs. Since then there has been a significant shift towards more efficient energy management at events, with savings of between 10% and 50% in fuel consumption. Examples have been collated and updated in the new version, along with fact sheets and modular resources to make the guide informative, useful to organisers and up to date.
The new guide also has a European focus, reflecting progress being made across Europe and content contributed by the Guide's European partners. The guide is available for free to anyone via the Powerful Thinking website.
Click here to access the Smart Energy For Festival and Events guide.