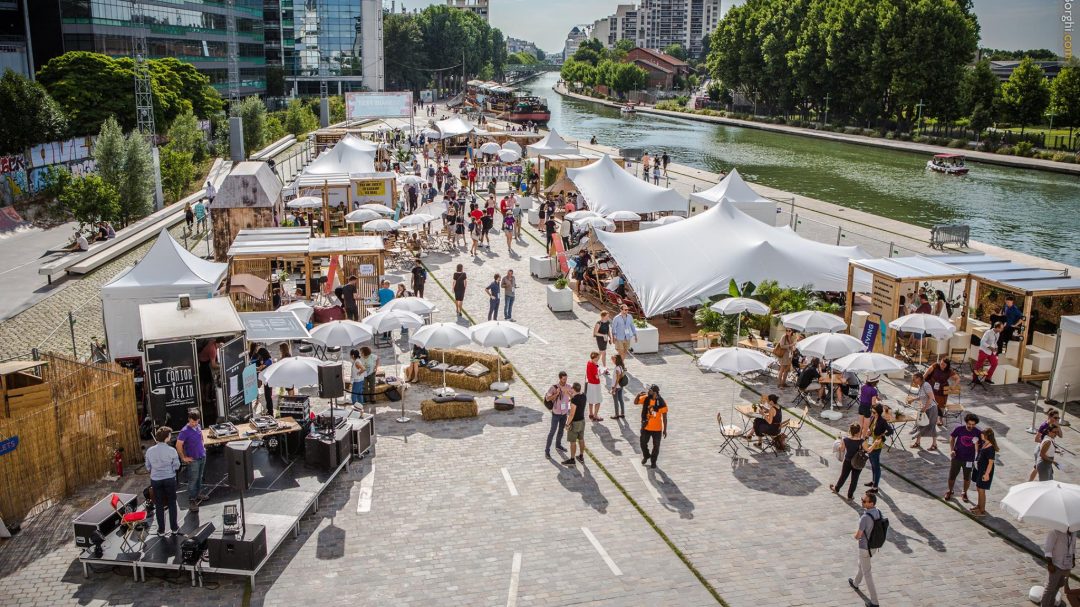 Learning to Ouishare
Open-source technology and all things sharing have become increasingly interesting to all of us here at Kambe Events. We've stumbled upon the astonishing leaps in technology that, through means of sharing, have the potential to alleviate poverty and open doors for us all. These advances are happening quietly but steadily; for some reason largely outside of the public eye. There's WikiHouse and their open-sourced house designs, Fab Cities who are on a mission to make everything the city needs within the city walls, and OpenDesk whose designs you can download and get made in your local fab-lab, to name but a few. One thing's certain – sharing is the future.
It's an exciting prospect, particularly at a time when the political, economic and social landscapes are looking gloomy. We began to explore this at Shambala with the theme "Open Hearts, Open Minds, Open Sourced".
So when OuiShare Fest popped up on our radar – an event based around connectivity and networks – we had to pay it a visit. OuiShare hold events all across the world – this year Paris, Barcelona and Rio – so it's a truly global network. The international cohort of both speakers and visitors at the Paris event was testament to this: to my left was Celine, a student from Geneva, to my right was Brandon King from Mississippi, who had set up a series of cooperatives that were transforming his hometown of Jackson, and there was Malik from Detroit, whose food projects were helping to give back power to the inner-city communities.
Paris, which is part of the global community of Fab Cities, seemed the perfect location for a forward-thinking event like OuiShare. It sprawled across a canal-side, featuring hubs of all shapes and sizes that facilitated discussions, workshops and idea-sharing.
A diverse programme covered political, philosophical and social themes: fighting climate change, future of work, living together, new technologies, presence and consciousness, and social justice.
Our highlights included Mike Zuckerman, co-founder of [Freespace], who has gained national and international recognition for his work co-curating community spaces. Some of his most exciting work is in crisis zones where all bureaucracy has been put aside: collaborating with refugees to create housing that made them feel safe and at home, rather than the government's 'beggars can't be choosers' approach. And it worked: residents felt happier, they took pride in their new home and kept it clean, and amazingly the scheme cost half as much as the UN had spent on their own housing project.
And it was fascinating to hear from WikiHouse co-founder Alistair Parvin, whose project BuildX seeks to replicate house designs rather than designing them from scratch every time, which is inefficient, expensive and can't be done by ordinary people. The building process has never been digitised – it has just been moved clumsily onto computers. He proposes that buildings should exist as a set of data, to be shared across global networks. So far, so conceptual. But Parvin was able to ground his ideas in a pretty compelling demonstration of the clever software. It all seems very possible.
It's always exciting to hear from movers and shakers genuinely making positive change in the world. And in a week when India planted 66 million trees in 12 hours, with more than 1.5 million volunteers, it's clear that huge global change is just an intention away.
Sophie Chatziapostolou