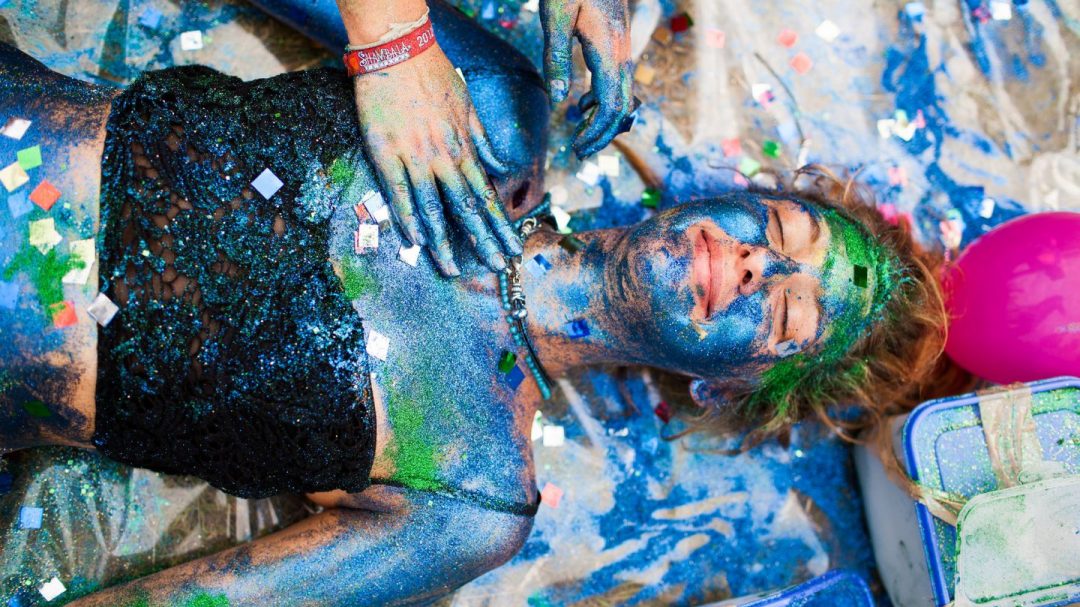 Independent Festivals Get Drastic on Plastic
Earth Day 2018 saw the widespread announcement of the 'Drastic on Plastic' campaign, where a group of over 60 independent festivals across the UK pledged to become disposable plastic-free. Our very own Shambala is among the participating festivals committed to the elimination of all single-use plastics on site by 2021 – be it plastic bottles, disposable bar cups, or plastic drinking straws.
At Shambala, we've been tackling single use plastics since 2013, when we banned the sale of plastic bottles on site, ditched straws and switched to reusable bar cups. In 2016, we launched our Bring A Cup campaign, asking all festival goers to bring their own reusable coffee cups, and charging a 25p levy per hot drink, for those that did choose to purchase a hot drink in a cardboard cup.
To see so many other festivals pledging to tackle plastic waste on their sites has been fantastic, and has left us nitpicking for those last, pesky bits of plastic that remain at Shambala. We're determined to up the ante and confront the microscopic, seemingly immovable nodes of plastic that, at first glance, feel impossible to subtract from the festival equation: cable ties and (gulp) glitter!
Some ongoing research has led us to announce a ban on plastic glitter on site (signposting some biodegradable glitters as an alternative), and also a knee-quaking first attempt to do our site build without single-use cable ties. Alongside this, we have issued a 5 part challenge to festival goers, with suggestions of how to help tackle festival plastic use.
This 5 step challenge made use of the research compiled by our partners over at RAW Foundation, in collaboration with the Association of Independent Festivals. RAW have worked with Kambe's own Chris Johnson to put together a comprehensive guide for festival goers, detailing how people can reduce the amount of plastic brought onto site and in everyday life too. This works on the belief that through ongoing commitments, small but significant behavioural changes made by individuals can work in tandem with organisational overhauls (like the 'Drastic on Plastic' festival sign ons), getting us closer to a plastic free world. RAW's 'Drastic on Plastic' guide aims to raise awareness of the issues caused by plastics and inspire action to reduce consumption.
Under the headings: quantity; toxicity; recyclability; and disposability, the guide outlines what is at stake with the continuing use of plastics and the obstacles that this synthetic material poses for dealing with it responsibly. Despite the increasingly bleak picture, the RAW guide provides a toolkit, in the form of a handy infographic, for taking action. This includes tips on making simple changes in our consumption patterns, some of which are already on route to being enabled on a wider scale by government legislation- think, the promising news only this week about strides made towards a wet-wipe ban, in an effort to clean up our oceans and waterways.
Find the guide here. 
Festivals, at their core, are a place to commune and connect. We believe we can mobilise these gatherings as a springboard, or rehearsal space, for inspiring change; where these microcosms on a field can become sites to re-imagine the issues beyond, and throw sharp relief on how to solve pervasive problems that enter these utopias from the outside world.
The ephemeral, pop-up nature of the festival makes it particularly vulnerable to magnifying the culture of disposability and waste that characterises global consumption patterns, which in turn has devastating ecological impacts. Resources like RAW's guide become invaluable as simple, yet significant, calls to action in making festivals, and hopefully, by extension the world, less immobilised by the plastic problem.