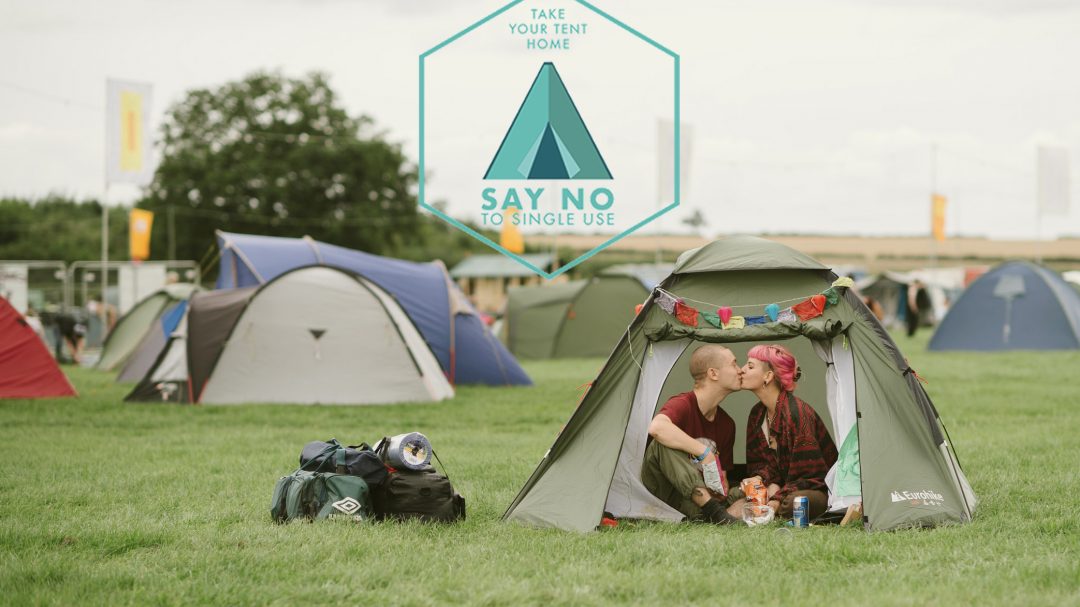 Independent Festivals launch 'Take Your Tent Home' campaign
On May 8th over 60 independent festivals in the UK launched a campaign to tackle the culture of tent disposability, which is the scourge of the industry. Bolstered by retailers irresponsibly marketing flimsy festival-ware, proudly sold as cheap single-use items, there is a growing trend of festival goers leaving behind their gear.
Kambe's flagship event Shambala – which has had a, relatively speaking, squeaky clean reputation (in 2017, only 33 tents were left behind) – has seen this alarming trend too. Last year saw a 550% increase in discarded tents, with 180 tents left on site. So, alongside festivals such as The End of the Road and Kendal Calling, Shambala is launching the "Take Your Tent Home" campaign.
The campaign aims to share the research done by Comp-A-Tent and AIF's partners Julie's Bicycle, shedding light on environmental damage disposable culture and tent wastage causes. "Take Your Tent Home" also will work to put pressure on retailers to stop marketing their products as convenient single-use items, and encourage collective and personal responsibility in festival goers around the issue of single use. Watch the video below for a summary of their finding, the facts are sobering:
AIF CEO Paul Reed said:
"We call upon major retailers to stop marketing and selling tents and other camping items as essentially single-use, and profiting from disposable culture. AIF launches this campaign to raise awareness and highlight abandoned tents as part of the single-use plastics problem. The message here is not to buy a more expensive tent – with a single tent carrying the same amount of plastic as more than 8,700 plastic straws, festival audiences can take positive action and reduce their carbon footprint simply by taking their tent home and reusing it, ensuring that it doesn't become a single-use item this summer."
As co-founder of Shambala Chris Johnson said, "we're finally waking up to the climate crisis en masse." The AIF's commitment to ditching single-use comes at a moment when a growing number of the public are switched on to how our relationship with stuff can really impact the environment. Festivals can be the training ground to work with our audiences and encourage a culture of resusability and sustainability which lasts beyond the field.