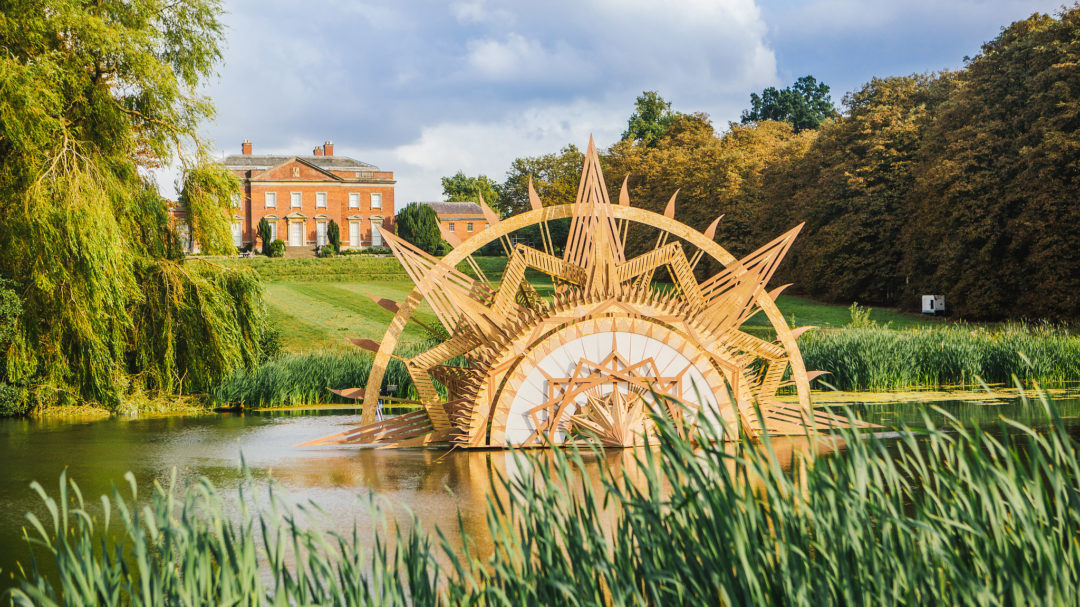 Growing a people garden: Shambala's team weekend away
Last month the Shambala team spent a weekend in the countryside, at the permaculture farm Three Pools in Abergavenny. The setting was an inspiring idyll, perfect for the themes of generosity and food weaved into the weekend. As ever, the weekend was a chance to reflect on the Shambala journey so far and discuss ways to further innovate and grow.
Last year the focus was on inclusivity and diversity and you can read the report on our key take aways here. This remains a core consideration and a workshop facilitated by Ed Gillespie, author of Only Planet, entitled "Wilful blindness" created space for further interrogation of how Shambala can more inclusive. The session also acted as a practice in self-reflection. By unpacking where we were wilfully bind we were able to identify areas where we could push further as an organisation, as well as highlight sites for more learning.
Sustainability, in its broadest sense emerged as a key theme from the weekend. We spent time thinking about the ecologies of the festival: how can we tell a story with food about our connection with plate and planet? How can we connect our audience after the event? How can we foster sustaining relationships with each other and planet?
Wandering through the farm on a foraging tour opened up conversations of how further to push our sustainable practices. Shambala is already industry leading for sustainability, and we constantly strive towards encouraging honest conversation about consumption behaviours with our audience and to the industry at large. Watch this space for our One Planet Plate initiative, which will add further nuance to Shambala's food journey.
The weekend also saw sessions hosted by Extinction Rebellion and Social Muscle Club. One of the International Rebellion DLR arrestees led an inspiring session on non-violent direct action which paid close attention to the movement's emphasis on creative regenerative culture. Combined with Social Muscle Club's game of generosity, the weekend became a space to reflect on the importance of committing to kindness and cultivating sustaining relationships; an abundance of change can happen when people look out for each other. Growing a people garden, which is creative, radical and sustainable became the flavour of the day!
If we run with the horticultural metaphor, a good garden needs tending year round. In partnership with Kambe, Boma Community have been developing an App built on block chain technology (and creating a festival App that doesn't harvest it's audience's data). Shambala has been exploring the possibilities such technology could open up year round for our audience, and we have been working with Boma to create a community listings functionality which could sustain an IRL (in real life) Shambala community beyond the event.
This is a huge step towards integrating new tech into Kambe's vision concerning the change-making possibilities of well produced, environmentally conscious, creative events. The App, then, becomes a tool to continue the spirit of the festival beyond the August bank holiday every year – where our audience can link up with their peers to meet up and help with community interest events, charity fundraisers, tree planting schemes and more.
The weekend focused on what we can add to make our events more sustainable and sustaining. To create genuinely ecologically responsible and creative festivals that make a difference, the focus needs to be on generosity, inclusions and abundance over scarcity and prohibitions.